… that are driving me insane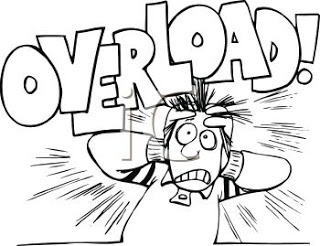 It's now a year since I started this blog – time for a little reflection.
It started as an act of catharsis following the Tories' shock win in the general election. But it's kind of turned into a form of therapy. My wife* mocks the fact that there are very few followers I've been able to attract so far. One of my Twitter followers is a cat – and a cat I've already met!
In the early days, without much experience on social media, I felt I just needed to find the right topics and, with a bit of effort, I'd begin to get into a dialogue with like-minded people and, more importantly, those who disagreed with me. That way, ideas can be refined and built upon. All very enlightened. It hasn't really happened yet.
Rightly or wrongly, I try to vary the style: some deadly serious, some attempts at humour or, at least, whimsy. This may attract certain types of folks and put others off – who knows? Sometimes, I have a headful of ideas in draft at the same time – at other times, I dry up.
As a committed non-believer, it's an easy temptation to mock people of faith as self-deluded – I do try to avoid these thoughts. Humans are the only species on the planet aware of our own mortality. So, simply getting out of bed each day requires a measure of self-delusion too! But the fact that you're still reading this is your evidence that I too succumb to a measure of self-delusion. In this case, about the impact this blog will have on the world.
So, as you're still reading, send me a comment, tell me what you think so far; better still, text a friend with the link, whatever!
Still, maybe tomorrow, that next post will go viral…
*(It's a shame the way she makes me scrub the floor…)