Imagine the situation. You have been living for a long time with 27 other people on the top of a high cliff. The sea at the foot of the cliff is often rough and stormy. You've kind-of got along with each other, but you've had your disagreements and rows. You've developed a reputation as being selfish, arrogant and a bit standoff-ish from the rest.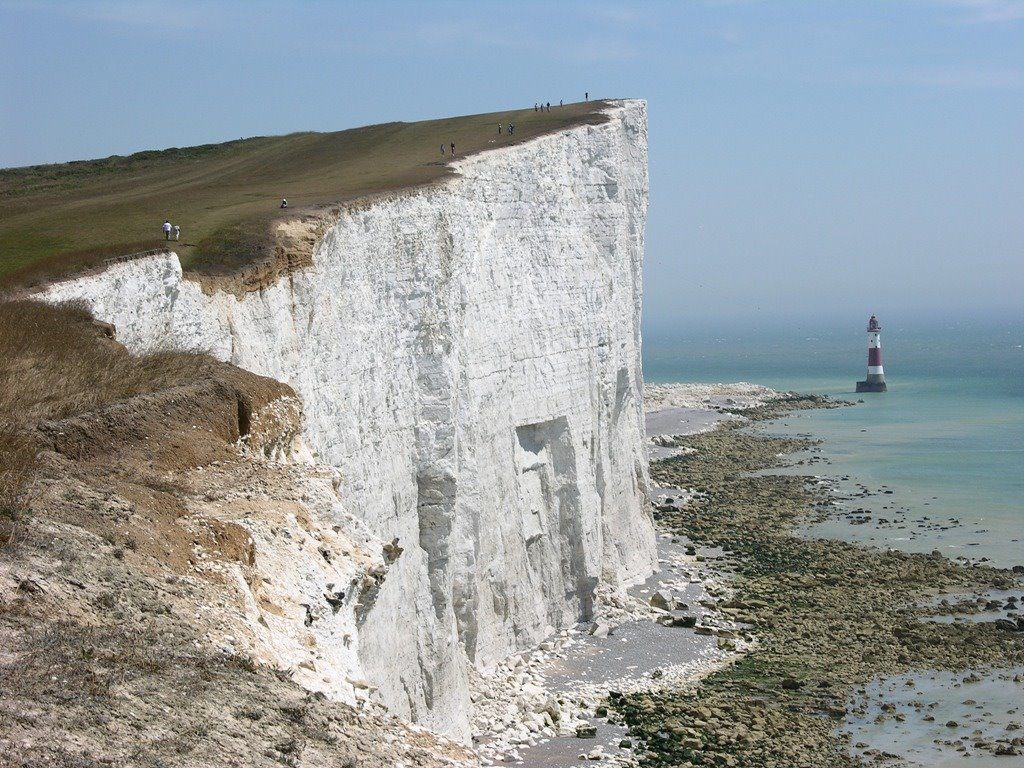 You suffer from mood swings. The 27 others have closely observed these over time and they have increasingly caused frustration and resentment all round. They have calculated your changes of mood in a statistical way. For the 16 hours a day when you're awake, on average you spend six hours in an irrational frame of mind, ranting and shouting how much you hate all the others and how much better off you'd be on your own. For a further five and a half hours, you actually seem to get on rather well with the others. You realise how much you all have in common. But you seem to be too embarrassed to admit this to the rest. For the remaining four and a half hours, you frankly don't seem to care either way.
The Bad Night
Not so long ago, you had a really bad night's sleep. You woke several times after really scary nightmares, shaking and fearful for the future. You also had some other dreams, waking feeling strangely euphoric and slightly delusional. The morning after found you lacking in sleep, tetchy and fretful. In a moment of pique, you blurted out that you were leaving the clifftop to go and live on your own at the foot of the cliff.
The others all thought you were mad, but they had mixed feelings about your decisions. They were genuinely sorry to see you go. But, as a result of the bad feelings that had built up over your periods of anti-social behaviour, their sorrow was tinged with a sense of relief. There was genuine concern about how you would get on by yourself. No one had ever seen what it was like at the foot of the cliff: its shape blocked the view. And no one had seen any trace of a footpath or of a climbing route down the cliff face.
The 27 had a meeting to coordinate their position. They used as their guide a document you had all signed recently and for which you took the leading position in drafting. They offered to work together to help you find a safe route down the cliff. You had previously boasted that you were once world class at rock climbing. But everyone knew that you hadn't done any since 1973. Your skills had gone rusty, your muscles flabby. And, frankly, your mood swings showed that your sense of balance left a great deal to be desired.
The Way Down
But the 27 also set two conditions to their help.
They would use their collective knowledge and experience to help you find a safe passage. But in the event of a dispute as to the next step, you must take the advice of their nominated expert.
They set a deadline. You had five days to discuss the best way to the cliff foot, pooling your collective knowledge. If, on the sixth morning, you had not reached agreement, they would push you off the cliff edge.
Things went badly at first after this. Your mood swings worsened. You shouted and ranted. You said you wouldn't be told by some so-called expert what to do. Not for one minute. You asked for a vote of support from your followers, but this only made things worse. Two whole days passed with no progress made. Your own closest friends shouted conflicting advice. You hid in the mountains for several hours to try to sort out your thinking. Sometimes you think that, at the foot of the cliff, there lies a golden beach, calm seas and blue skies. At other times, you imagine there to be only the most treacherous of rocks.
So, now, what do you do?
Jump off the cliff straight away, shouting "I told you it would be all right" repeatedly until your head is smashed on the rocks below?
Carefully plan the safest way down in cooperation with the 27 others and agree to their terms?
Continue to dither for another three days until you are thrown off the cliff by your exasperated companions?
The Real World
I'm pleased to see that the Labour Party has come off the fence and chosen option b. The Tories continue to be divided irreconcilably, with the likes of the deluded Liam Fox in the "a" camp (abetted by the rump-rabble of UKIP and the usual suspects in the press) and more economically-literate Tories like Anna Soubry and Philip Hammond in the "b" camp.
And above it, but not really in control of it all, sits Prime Minister Theresa May, still in the "c" camp. Journalist and former Tory MP Matthew Parris is right when he condemns the absolute recklessness of the Tory Party in getting us into this mess, putting futile attempts at party unity ahead of the national interest.
For goodness' sake, will somebody please save us from this bunch of clowns?