Are you as bemused as I am about all the hype around the Commonwealth? Little Betty holds a meeting at Windsor Castle to engage in a pre-emptive strike by the House of Windsor to establish her much-criticized son as the new head of the Commonwealth, putting other Prime Ministers in an awkward spot. Not exactly democracy. It would appear she has got her wish: shame, shame, shame: missed opportunity.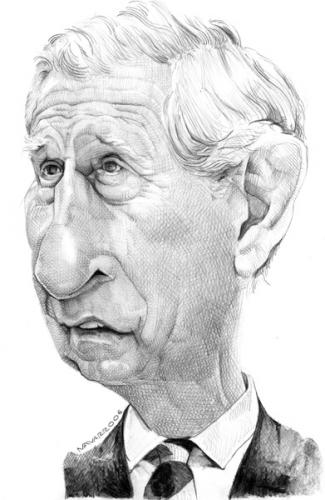 What's It Good For?
In "War", Edwin Starr sang "War, huh, yeah, What is it good for? Absolutely nothing".  I think much the same about the Commonwealth. Wikipedia gives a summary of the Commonwealth and a map of its 53 members, mostly former countries of the British Empire. I've always seen it as a nostalgia-fest for the Queen, which would be allowed to quietly die once she does.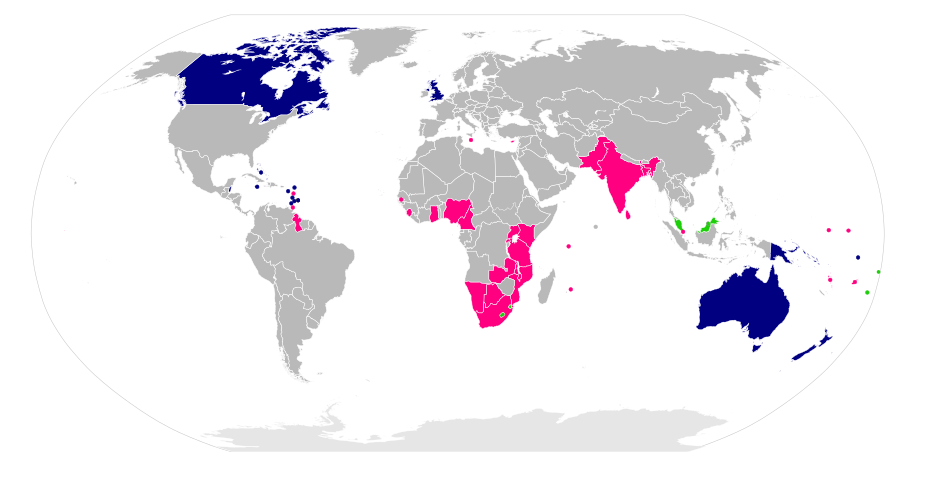 The Commonwealth doesn't seem to be very good at anything. As Wikipedia says here, more than half the Commonwealth countries do not recognise LGBT rights and the majority of Commonwealth countries still criminalise homosexual acts between consenting adults. A proposal by the UK government to bring this to the CHOGM (Commonwealth Heads of Government Meeting) was watered down before it saw the light of day.
The official Commonwealth website shows that it actually has a Charter! Here are the pages  for  Tolerance and  Human Rights. Fine words, but unenforced, just a load of bollocks.
Lenny Henry's Commonwealth
I watched the Lenny Henry programme about the Commonwealth, where he revisited his Jamaican roots. He pulled several punches, but at the end of the programme, I was none the wiser as to what the commonwealth does. Everyone knows about the Commonwealth Games: there was much hype and extended coverage on the BBC, trying to make it look like a mini Olympics. There's also a War Graves commission and some cultural and literary connections. The criteria for joining the club are suitably vague.
Barak Obama
Now that the bad news has been announced that Little Betty embarrassed her guests in a most unconstitutional way, the sooner the Commonwealth is laid to rest, the better. Under Charles, it will simply be a rallying point for the Leaver post-imperial deluded as a sort of Empire 2.0. With only 9% of our trade going to the Commonwealth countries, it will never make up for the loss of 44% with the EU. India, the most populated country, owes Britain no favours.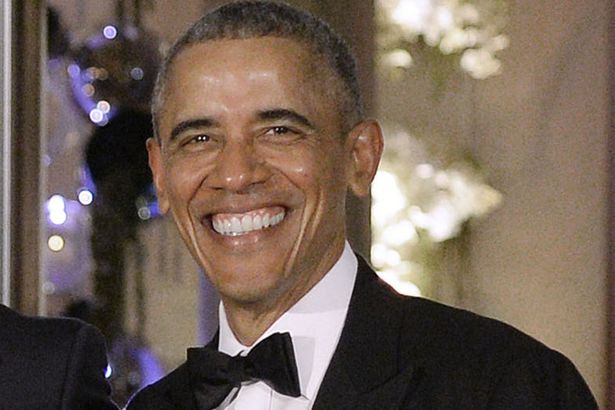 A few weeks ago, The Guardian put forward an interesting idea: that Barak Obama become the new Commonwealth leader. Now that would be an interesting idea, and a rallying point around those opposed to Trump. Sadly, that opportunity has been lost. Better to kill it off. Goodbye and good riddance.