I received good news this week. After 24 doses of my main chemotherapy drug at the cancer unit in my local hospital, I am in remission. They're giving me an extra 8 doses, just to be sure. (Currently, I've just had dose 30.) The not-so-good news is that my cancer is incurable. But it probably won't kill me. At my age, it will probably be from something else. I call that good news: you can call it what you like!
In my 30 visits, I've undoubtedly spoken to people who have been given a terminal prognosis and are receiving palliative treatment. For most in that position, they will find that dying of cancer is a slow death. Compared, I mean, to being shot, having a fatal heart attack, being run over by a bus, drowning – or any of the many ways we die.
It was 14 months between the time my first wife and I were told she was terminally ill and the day she died. She had with secondary breast cancer which had metastasised. The night following the news of her terminal condition was the worst of my life. The night following her actual death was a doddle, by comparison. Her death, at a hospice, was peaceful: what is known as a "good death" – albeit, tragically, far, far too young.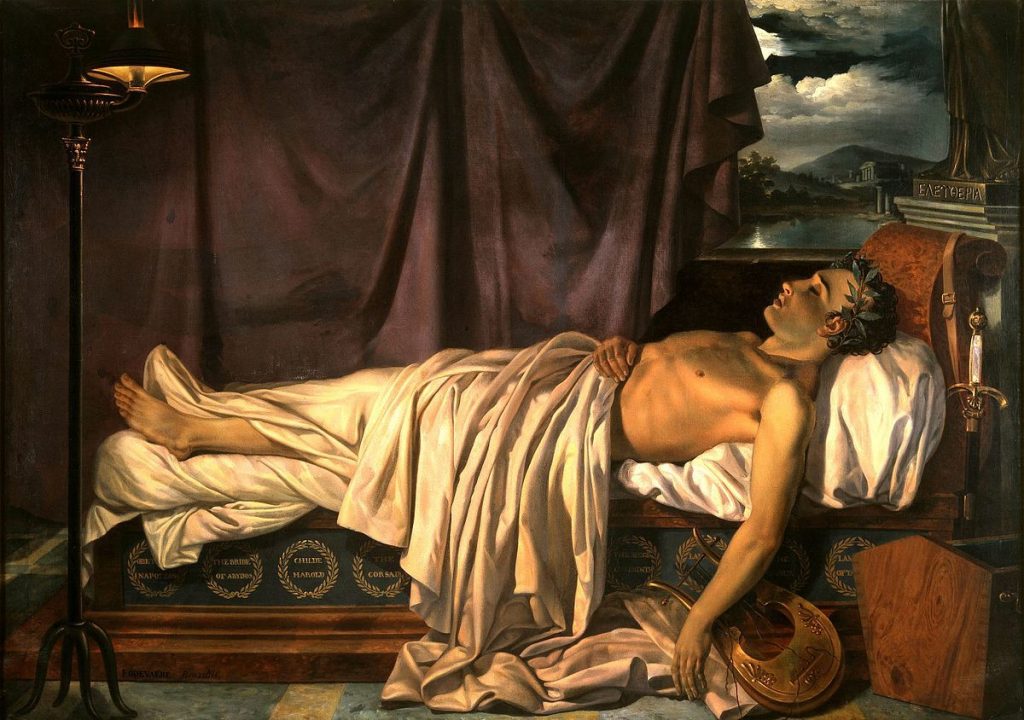 But this talk of cancer is not the main point of this post. I want to talk about two other forms of a slow death which affect the whole country.
Slow Death of the Economy
I first want to nail, once and for all, that the Labour Governments of Blair and Brown trashed the economy. Gordon Brown played a leadership role internationally when he took decisive action to avert a 1930s style recession following the Wall Street crash of 1929. Read this Wikipedia entry if you don't believe me. Some even think Brown may have saved the world from something worse. And remember, the crisis started in the USA and spread to all western countries, not just the UK.
So eight years of austerity, first by George Osborne and then by Philip Hammond, have precipitated our slow decline.
The UK economy is weak, even by the poor standards of the last decade. Productivity, the driver of real earnings growth, has flatlined. Today's FT reinforces this point:

R&D expenditure is a big driver of productivity. UK R&D expenditure, already below the EU average, is further threatened by the referendum result: industries which are particularly vulnerable to the UK leaving the EU make up the lion's share of business R&D spending.
The UK economy is lopsided. We rely too much on consumer expenditure for our GDP growth. Household debt, at 86.7% of GDP is way above the Eurozone average at 58% (December 2017 figures). As price rises squeeze median earnings, we are spending more than income for the first time in 30 years.
Every economist, except the one or two "true believers" in the Leave campaign, believes that leaving the single market and customs union will make things worse. Look forward to days of further decline. The changes won't be dramatic – unless we crash out of the EU under a "no deal" position – but will be slow and inexorable.
Slow Death of Civilised Values
The damage to our economy from leaving the EU is well-known by all except those in denial – which includes some Cabinet ministers. But the fundamental reason I voted Remain concerns a deeper issue: about the values we hold dear in this country. I have written about this before: even before the referendum itself: see, for example, the closing paragraphs of What Sort of People Are We?, written just after the murder of Jo Cox MP by a far-right bigot.
Membership of the EU is not just about trade – although trade seems to be the only thing the Tories care about. A variety of EU-wide programmes recognise the mutual nature of our relationship with our neighbours and the values we hold in common. A good example is the Erasmus programme where ideas about education are shared between EU countries. Our school has been engaged in one such Erasmus project and I have seen the effect on staff in re-energising their approach to teaching and learning. Cooperation on an EU-wide GPS system and on security are other examples.
The Social Fund is based on the principles of additional help for the poorest regions in the EU from funds contributed by all 28 countries. But, above all, the EU has a set of principles to which all current and aspiring countries must adhere. (Enforcement has been patchy: Hungary and Poland are the obvious examples, but Italy has been an Achilles heel since the Treaty of Rome.) That's why Erdogan's Turkey has never had a snowball in hell's chance of joining the EU any time soon. It is moving away from the principles laid down for entry. The Leave campaign's scare story was just one of their many lies.
There is a danger that the Tory party is taken over by the Leave zealots. Far-right individuals from the USA are actively collaborating with these zealots to undermine our democratic norms. Membership of the EU, imperfect though it may be, is, in my view, a way of demonstrating we still hold civilised human values dear to our hearts.
When I heard the referendum result two years ago, something inside me died. It was a mixture of two things. One: I was wrong about Britain. It's a nastier country than I thought. Two: the slow death of hope. Hope that my children and grandchildren could look forward to a better life than my generation.