In a parallel universe, not so far away…
I hope you have been enjoying the unseasonably warm weather. Well, make the most of it, because we won't be seeing the likes of it again.
Continental Air Flow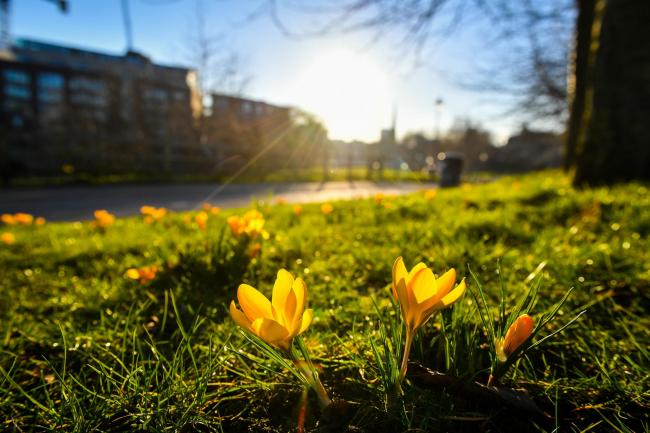 My newspaper described the high temperatures as the result of the country basking "in a continental air flow". In the event that the UK crashes out of the EU without a deal, all free movement of air to and from other EU states will be banned. Without new Trade Wind agreements, we will all be breathing pure British air. An immediate advantage is that we shall be free to abandon all EU air quality standards. As the country which has consistently failed to meet those standards, the possible downside will be that the figure of 40,000 premature deaths each year from air pollution will rise. But, hey, there'll be no pesky EU officials to point this out to us, so we are free to die happy and in ignorance!
Tory Party constituency chair Gerard Hayter, age 94 (known to his friends as "Gerry") commented: "During the war, we thought nothing of walking the streets of London without a gas mask, breathing in smog and the brick and cement dust from recent bomb explosions. I'm not afraid of a few diesel particulates!". At this point, Mr Hayter wheezed, coughed and promptly expired. (Another Leave voter bites the dust.)
Free Trade Wind Agreements
In the event of no deal, over 40% of the air freely traded between the UK and our continental neighbours will cease flowing. But don't worry, because Trade Wind Secretary Liam Fox has successfully negotiated deals with more than four other non-EU countries, together accounting for nearly 1% of our air.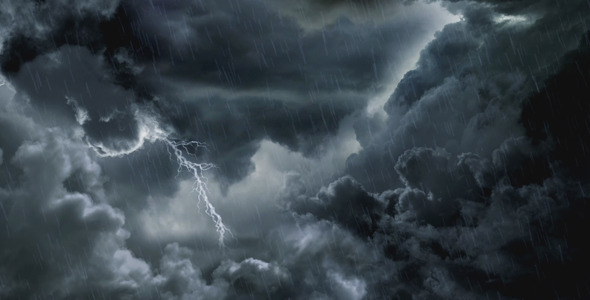 First to be signed was with the Faroe Islands. Great news! Average temperatures on the Faroes range from 3 degrees in winter to a balmy 13 degrees in summertime.Throw away those summer clothes now! They won't be needed again – unless you are one of those unpatriotic types thinking of taking a summer holiday abroad, somewhere hot and sunny.
Fox continued: "With our historic Free Trade Wind Agreement with the Faroes, our island paradise will have wet and windy weather all year round, and not just most of the time. With air flowing freely between our two great island nations, the Conservative Party will have delivered one of our key election promises: a strong and stable climate. Strong winds and predictably cool temperatures every day. At a stroke, we will have also abolished climate change, for the UK anyway."
Irish Border
One consequence of the the banning of the free movement of air will be the effect on the border between the Irish Republic and Northern Ireland. All passenger and vehicle movement will be limited to a maximum of 2mph (the Irish insisted on 3km/h but we told them to fuck off). The speed limit is seen as necessary to ensure no undue air disturbance at the border. Prime Minister Theresa May gleefully reported that she had, at last, solved the Irish border question. People and goods will continue to flow freely between the two countries, only from now on, very, very slowly. The DUP were delighted with the result. Leader Arlene Foster commented: "Average vehicle speeds across the border will return to levels last seen in the 1680s, thereby achieving another of my Party's objectives. It will only be a matter of time before we return the whole of the UK to the 17th century."
A Matter of Time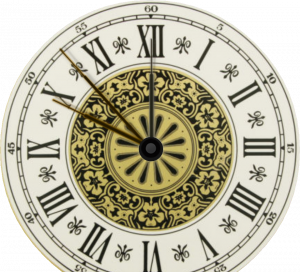 Speaking of a matter of time, May's government is considering two further measures. The first is the abolition of British Summer Time. Under pressure from the ERG, the proposal would ensure that all-year-round GMT leaves the UK 2 hours behind its neighbours in summer, instead of just one hour at present. And, of course, with the UK as the potential 51st state of the USA, the ERG are keen to reduce time zone differences with America. Spokesperson Rees-Mogg stated he was confident that the time zone gesture might mean that the Americans could be persuaded to allow us to continue driving on the left. Otherwise,we would have to agree to every US demand that a UK-USA Trade Wind Agreement would impose under Donald Trump.
A more controversial proposal concerning time is a consequence of our newly-signed Trade Wind Agreement with Singapore. The city state sits on the equator, resulting in 12 hours of daylight throughout the year. With the free movement of air between the UK and Singapore, the more intelligent members of May's cabinet have reached a startling conclusion. Dark, night-time air particles will be arriving on our shores for 12 hours each night, with the bright, daytime particles arriving freely for 12 hours each day. Parliament's agreed solution would be to find "alternative arrangements" for UK clocks to even out daylight throughout the year. The government has appointed a team of unicorns working for Capita to work out the practicalities.
Human Eyes Exclusive!
A copy of a document from Leave extremists in the Tory Party has been leaked to Human Eyes. As part of a wider plan to privatise everything, secret plans to privatise air have been exposed. This would appear to be the true motive for ensuring free movement of air is banned in the event we leave the EU. The leaked document reveals a plan to create a series of local monopolies along similar lines to the rail and water companies – because these have "worked so well" in consumers' interests.
Final plans are yet to emerge. The document lists 3 leading alternative proposals:
Each person to have an air meter fitted into their windpipe at birth, with incentives for retro-fitting older children and adults, e.g. 3 months' free air. Benefit claimants will have prepayment meters, to encourage them to "budget" their own breathing;

A variation of the water rates system: a fixed annual fee based upon house market values in the 1980s;

A fixed lifetime quota of air, supplemented with a trading system. For the latter, various compulsory euthanasia sub-options are briefly compared.
Take a deep breath – while stocks last.