Buried away on page 27 of today's Guardian is an article about naming and shaming FTSE top 100 companies who overpay their bosses. The article fails to name all 18 of the companies implicated! But there's a deeper problem. These fat cat bosses are highly unlikely to feel ashamed if they do get better exposure than this. Many studies have shown that company CEOs tend to have psychopathic personality types. Here's one example of such a study. You can find plenty more online.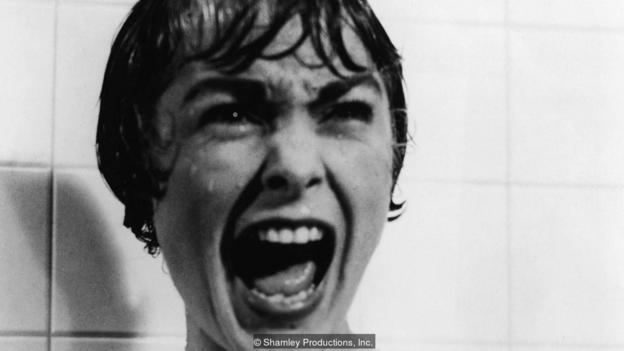 The Ultimate Psychopath
Do you want your country led by a psychopath? The Americans have one, whether they like it or not. Trump is the ultimate example. Beneath that thick, unctuous layer of narcissism lies a true psycho. See his comments leaked from a private meeting with right-wing evangelical Christians about Antifa. No, I hadn't heard of Antifa, either. They're an extremist, violent fringe left-wing anti-fascist group in the USA. Note Trump's latching on to a violent tiny minority group to justify his own threats to democratic norms. That strikes me as psychologically unhealthy – psychopathic, perhaps? As Psychology Today puts it: "Psychopaths aren't capable of feeling any genuine remorse. They don't accept any responsibility for hurting other people's feelings. Instead, they blame other people and deny responsibility." Sounds familiar?
The recent Ed Balls series in Trumpland shows that many of the faithful continue to support Trump because he "acts like a businessman" and not like a politician. What they may not realise is that they actually mean they like a psychopath as their leader!
British Psychopaths
The extreme Leavers – naming no names – all exhibit the behaviours listed in the quote above. As the extremist-supporting papers thrash around blaming everyone else for the damage done by the UK government's "plan" to leave the EU, think hard on that. And what do the extremist-supporting press have in common? They are all owned (or in one case edited) by people from the richest 1% – those likely to be psychopaths. They will do all right in the event we leave the EU, by hiding their money in tax havens, open a branch of their business in an EU country or whatever.
I wrote about Free Market Fundamentalism being a psychopathic economic system in Why George Osborne is Only Half Human way back in 2015. And I described what it means to be wholly – and psychologically healthily – human in Being Human II: The Four Cs a couple of weeks earlier.
Hey Now
It's been said many times that a large chunk of the Leave vote in the referendum was a protest against feeling ignored and disempowered: "Shit life syndrome" is the term coined by GPs to label people whose life chances – or rather lack of them – create health problems. Many of them are in shit jobs: there's even a hiring company which celebrates the fact!
Having trouble empathising with those suffering from shit life syndrome? I've often thought Noel Gallagher's lyrics made little sense, but, hey now, try this for size:
I hitched a ride with my soul
By the side of the road
Just as the sky turned black (a)
I took a walk with my fame
Down memory lane
I never did find my way back (b)
You know that I gotta say time's slipping away
And what will it hold for me
What am I gonna do while I'm looking at you
You're standing ignoring me
I thought that I heard someone say now
There's no time for running away now
Hey now! Hey now
Feel no shame 'cause time's no chain
Feel no shame
The rich 1%, unlike the rest of us, can run away to their tax havens, or hide their money there. Nothing will change while the Tories are in charge.
(a) Air pollution kills 40,00 a year, 9000 in London alone. And Boris Johnson, when London Mayor suppressed the report for 18 months until Sadiq Khan found it in his bottom drawer.
(b) Decent, well-paid, secure working-class jobs have all but disappeared.
General Election
The other possible Tory leaders, as Prime Minister – assuming there's a coup from the extreme right in the Party – would be worse. Psychopaths all.
I've said a lot of rude things about Theresa May, and justifiably so. The hostile environment policy and the practices it has spawned have her fingerprints all over them. Such actions would be evidence of psychopathic behaviour. But I think the truth is more mundane. The inhumanity of the hostile environment comes from May's sheer lack of exposure to poor people and her lack of imagination. It's her incompetence, rather that psychopathy, that's the problem.
So we need a general election. But first, Conference needs to change Labour Party policy to Remain in the EU, with or without a People's Vote – I don't mind. As long as we stay in. Hey now, what do you say?