I was born on a street whose name begins with the letter K. Unsurprisingly, no one has ever asked me "Are you proud to have been born on a street beginning with K?" I guess that everyone would agree that the question makes no sense. I had absolutely no control over the matter and it took no effort, skill or talent on my part to be born there.
There have, however, been several occasions when people have said "Are you proud to be British?" Or, sometimes, if I had been criticising some aspect of life in this country, "Aren't you proud to be British?" I've always contended that these questions make as much sense as the K-street version, for the same reasons given above.
It's pretty obvious that some form of tribalism is an evolved characteristic of human development. Whether it's allegiance to a football team, factionalism in corporate politics, inter-gang rivalry or whatever, our instincts to want to belong to a group are strong. Nation states have been pretty effective in harnessing these instincts by instilling some form of patriotism in its citizens. I've always been very wary of patriotism, seeing how too often it has been commandeered into something darker, more sinister.
Multiple Identities
Depending on the context, we all carry around with us some multi-faceted idea of who we are. At different times, we see ourselves primarily in different roles: proud parent, West Ham (or Aston Villa) supporter, board member, oppressed minority member, flag-waving patriot, trade unionist and countless more. Identity and single-cause political movements have risen at the expense of traditional parties. I'm always heartened (and a little jealous) when people from minority ethnic backgrounds flex their self-identity viewpoint to the context of a discussion. Multi-lingualism can also offer a richness of perspectives from which to consider a topic under debate.
In the dimension of nationality, I've always claimed that I take a hierarchical approach. First and foremost, I see myself as a human being, a member of the species homo sapiens. I'm interested in those matters that unite us all and in celebrating the richness that comes from cultural diversity. Next, culturally and ethically, I am a European: this brings a whole load of ideas around liberty, tolerance, democracy and respect for the rule of law – and much more besides. Perhaps I feel a slight cultural bias towards Northern Europe, but the difference is slight.
Third in the hierarchy is the identity of being British. This is primarily a legal definition, an immovable fact I have no control over. This comes with mainly – but not wholly – negative connotations of what distinguishes Britishness from European-ness more generally. Much of this is bound up in our insular outlook on the world and our failure to complete the process of becoming a proper democracy. And last, and definitely least, comes the fact that I'm English. Even before 23rd June, I would be hard pressed to come up with significantly positive characteristics compared with the Scots, Welsh and Northern Irish.
The Stain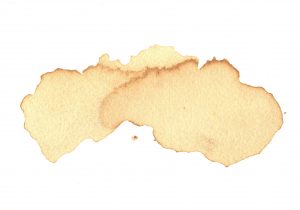 I was much struck by the 2000 novel The Human Stain by Philip Roth. It tells a complex tale of a professional man who slowly becomes ostracised by friends and colleagues through a combination of his actions and the revelation of his true identity. The idea of an individual carrying around an invisible but indelible stain is a haunting one.
My wife and I were recently on holiday (post referendum result) in a part of France where many people do not speak English. I had to get by on what I could remember of my schoolboy French. Occasionally people would ask me where I was from. I found it necessary, on each occasion, to say "Je suis anglais… malheureusement". This last comment would usually elicit some sympathetic look from my questioner. My "confession" was laced with shame and embarrassment.
Those old tribal instincts had come into play. Post referendum, my stain is being English.