So, farewell, Leonard Cohen. The sad, sad news of his death rounds off a truly dreadful week in an awful year. I confess to shedding the odd tear when I heard the news on the radio this morning. The loss of such a gentle and humane person seemed an apt, if tragic, metaphor for a wider sense of loss this week.
There are those who see Cohen's music as simply mournful or gloomy. I disagree. His songs, at their finest, explore the whole complexity of human relationships in an empathic, insightful way. Many are the times I've listened to one of his songs to help me think through my emotions in response to some difficult life event.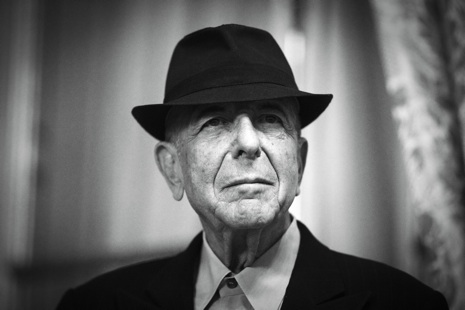 For me, the true genius of the man is the way he explores the contrasting and often contradictory emotions we feel as we go through life. Darkness is contrasted with light, joy with sadness, despair with hope. His friend Bob Dylan – he and Cohen both wrote songs of their time at the Chelsea Hotel, New York – makes my point with these words from My Back Pages: "Lies that life is black and white spoke from my skull, I dreamed". Cohen explored the complexities of relationships: between lovers, friends, enemies; between men and women and nations.
This ambivalence was apparent from the very start. "It's time to laugh and cry, and cry and laugh about it all again" (So Long, Marianne). "It looks like freedom but it feels like death… It's something in between, I guess" (Closing Time). In perhaps his most famous, or most covered, song Hallelujah, it's not a cry of unalloyed joy or triumph, but a "cold and broken Hallelujah". But amongst the contrast and contradiction, Cohen was also an optimist. "There is a crack, a crack in everything… that's how the light gets in" (Anthem). And also a wonderfully dry sense of humour: "I was born like this; I had no choice. I was born with the gift of a golden voice" (Tower of Song) was a wry take on his deep, gravelly delivery.
O2 Concert 2008
My wife and I saw Leonard Cohen at the O2 Arena in 2008. His humility and modesty was touching. At the age of 74, he seemed genuinely surprised, delighted and moved by the rapturous reception he got from the audience. We saw him just a few days after the world got the joyful news that Barak Obama has won the USA Presidential election, after eight long, awful years of George W Bush.  He sang the song Democracy, whose chorus includes the line "Democracy is coming to the USA". With one voice, the whole audience erupted in an orgasmic roar of joy and delight. (For those who have never been there, the O2 auditorium is huge and packed to capacity that night. So that roar was LOUD!!) It was a moment I shall never forget. Those were days of hope and expectation. What a difference eight years make!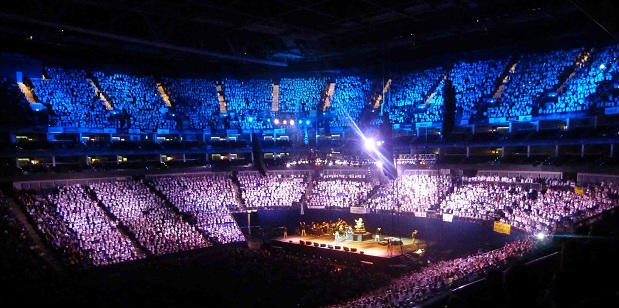 Perhaps to show his gratitude to the audience, Cohen performed seven – yes seven – encores that evening. It's the best live concert I've ever seen. Thank you, Leonard. I'm glad I was there.
A Toast to Humanity
What has always struck me about Leonard Cohen is the sheer humanity of the man. It's something we're sorely in need of, right now. When I was checking on the exact lyric of the Dylan song quoted above, my eyes were caught by the previous line: "Half-wracked prejudice leaped forth, 'rip down all hate', I screamed". Yes, Bob, that's a good place to end.
So a toast to Leonard Cohen, Master of Ambivalence, 1934-2016, and all he stood for. The man is gone, but the songs will sustain us. Thank you, and rest in peace.