The scene: President's Inaugural Ball, Washington DC, 20 January 2017. The new US president and first lady take to the dance floor.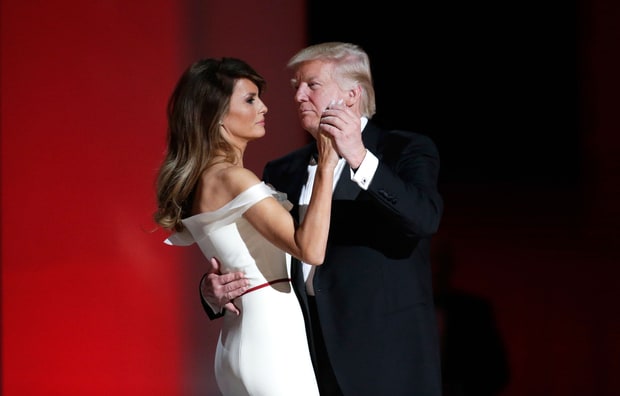 And now, the end is near
And so you face the final curtain
The world, it stands in fear
The civilized: well they're just hurtin'
I've lived a life that's full
I bullied all, in a tough-guy way
And more, much more than this, I did it my way
Regret's not what I do
My past mistakes, I'll never mention
Regret is just for you and those I screw without attention*
I lurched from boom to bust, from bust to boom, a do-or-die** way
It's mostly luck, don't give a fuck, I did it my way
Yes, there were times, I'm sure you knew
When I would grope and I would screw
But through it all, when there was doubt
I shut them up and spat them out
To ease my itch, just grab a bitch and do it my way
I've loved; myself of course
It's what you call self-adulation
And now that I'm the boss, I'm gonna fuck up every nation
I'll build a wall, and that's not all
The world will glow, that's in a fry way
If I feel heat, another tweet, I'll do it my way
America, I'll make it great
I'll show you all just how to hate
The weak, the poor, and millions more
If I feel sore, I'll start a war
To darkest times – at least *that rhymes!
I said "unite", that all was shite, just do it my way.
(**I do. You die.)