Did you spot the milestone that the country reached last Friday? I didn't at the time. If you don't know what I'm referring to, here's a clue:
It's the time of year when people buy advent calendars. This year, perhaps, the squares on the calendars should be re-numbered, starting with 483 and ending with 459.
Still don't know? Read on…
Anguish of 1000 Days
Or 1009, to be exact. There are 1009 days between 23 June 2016, the date of the EU referendum, and 29 March 2019, the date the UK leaves the EU on current government plans. Friday 10th November 2017 was the first date when more days have elapsed (505) since the referendum than days left (504) until the leaving date. So, how is the UK Government managing the process? It's time for a Half-Term Report.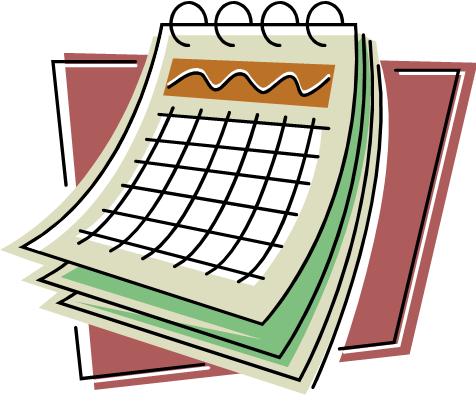 In summary, I'd put it like this: achievement: none, progress: extremely poor. Let's examine these areas in more detail.
On Day 20, Theresa May was appointed Prime Minister – Labour took another 73 days to re-confirm Jeremy Corbyn as leader, following a leadership challenge started in early 2016. May appointed her triumvirate of relevant Ministers: Davies, Fox and Johnson immediately afterwards. Leaving aside the fact that none of these three was remotely suited or capable of carrying out their appointed role, for May, at this stage, it looked so far, so good.
But there followed a period of dithering and bickering within the Tory Party about when to trigger Article 50, which started the 2-year countdown for completing negotiations. It was obvious nobody knew what to do, the relevant departments were unprepared and no plans existed to articulate the UK's negotiating position. Eventually, after mounting pressure from the rabid Leave wing of the party, Article 50 was triggered on 30 March this year: 280 days after the referendum. Clock ticking, 729 days to go.
Minority Report
After denying seven times since appointment as PM that she would call a snap election, on Day 279, May called a snap election. As is well known, her campaign was a disaster and the result of the election on Day 330 was a hung parliament. Her Parliamentary majority and 51 days lost. Two further days were lost before May, after misleading the Queen – who was "not amused" – found a sufficiently large bribe (£1 billion) to get the DUP to support key Commons votes. The Government was now in hock to what has been described as "the political wing of the 17th century". Not good for the Northern Ireland Peace Process or the suspended Stormont devolved government, but, hey, who cares when it's the future of the Tory Party at stake.
Groundhog Days
Six rounds of negotiations have been held since then. The EU had held an early meeting with the European Council and Michel Barnier, their chief negotiator, spelled out the timetable and the famous "sequencing" demands. This stated clearly that "sufficient progress" on three topics important to the EU27 (divorce bill, citizens' rights, Irish border) would need to be made before talks could start on a new trade relationship. Weeks were lost when Davies (with noises off from other "rabids") blustered and resisted, before giving in and agreeing to all these demands on the first day formal negotiations began.
At the end of each round, Barnier has stated that the UK hasn't given sufficient clarity on each of the issues, whilst Davies made repeated vague comments about progress and "flexibility". 19th October – Day 463 – was the deadline when the UK was hoping the EU27 would agree that sufficient progress had been made. It was obvious talks were all but stalled. May's speech in Florence on Day 435 made some conciliatory-sounding general declarations but was empty of any useful detail. The speech was given a cautious but reasonably warm reception by "the other side". However Davies and his team failed to clarify any of the three key areas in the period since then. It's obvious why not: May hasn't the authority within her minority Government to thrash out an agreed position. The UK still can't agree what it wants. The deadline was missed and it's pushed back to some time in December – round about Day 540. Don't hold your breath.
As part of the farce, Davies had stated there were reports on 58 industry sectors about the impact of leaving the EU. On Day 473, the government refused a Freedom of Information request from a Labour MP to publish these to Parliament. The government then caved in two days later, following a threatened revolt and potential lost vote in the Commons, but said it needed time as there weren't 58 reports – 58 backs of fag packets perhaps?
Day 508
So, here we are, on Day 508. Nothing of note achieved in Round One of the negotiations in the 228 days since the triggering of Article 50. The screams of anguish and frustration from the leaders of many industry sectors, the CBI, Chambers of Commerce, etc. are growing louder. Contingency plans for a post no-deal "cliff edge" scenario are being drawn up all over the place – including the EU27.
As a further sideshow, on Day 496 and Day 502, two Cabinet ministers were forced to resign with a weakened May making the minimum reshuffles necessary to stop the whole house of cards from toppling over. Still, 501 days to go: there's only nearly all of Round One (key EU issues) and the whole of Round Two (trade) to sort out.
Meanwhile, Some Good News
One short article in today's paper caught my eye. A German charitable trust has donated €1 million towards the cost of refurbishing the world's oldest cast-iron bridge at Ironbridge in Staffordshire. The trust's chairman said: "Not only do we admire the Iron Bridge as an important technical landmark, but we also see it as a potent reminder of our continent's common cultural roots and values … In the current climate it seems more important than ever to raise awareness of the links in our industrial heritage and our broader cultural bonds."
Aah… "Our continent's common cultural roots and values" and "broader cultural bonds". They're two of the reasons I voted Remain. Didn't hear them mentioned once during the referendum campaign.