Have you seen this man?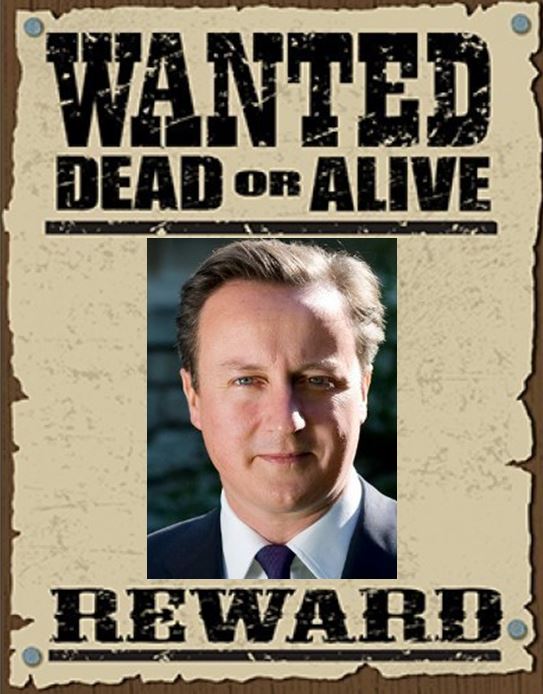 Many rumours exist about this man:
He is believed to have once been Prime Minister of this country
If you see him, he is probably safe to approach. He is believed to be no longer dangerous.
At one time, he was seen as extremely dangerous: his laid-back attitude to the job allowed his henchman, Wild Gideon Osborne to wreak havoc and destitution amongst the poor and disabled
He put Party interest above the National Interest
He caved in to the Crazies (no, not the Crankies, but he'd probably do that too)
He split the country down the middle by calling an ill-advised referendum, thereby encouraging racists and bigots to commit acts of violence (Remember Jo Cox MP)
He made no plans in the event he would lose
He lost
He buggered off to write his memoirs.
Location
He is rumoured to be lying low in an expensive caravan somewhere in rural Oxfordshire. If you find this caravan, take the following steps:
Creep softly up to the door of the caravan
Turn the key to lock it
Take the key
Throw it away where no one can find it.


Paxman on Cameron

In the more informal surroundings of Room 101, Jeremy Paxman finally told us what he thought of Cameron:

"The worst Prime Minister since Lord North". Probably just about sums him up. Enough said.