With an uneasy truce in the Cabinet and David Cameron reappearing in the shadows last week, perhaps it's time for a little reflection on the UK's 45-year semi-detached relationship with the EU.
45 Years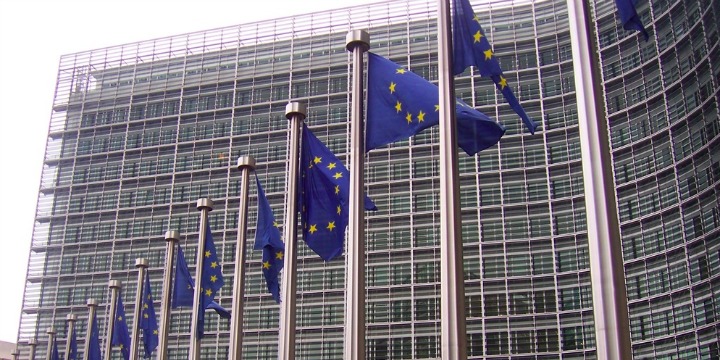 Edward Heath was arguably our only instinctively pro-EU Prime Minister. Thatcher was a key player in pushing for the single market, motivated by her extremist free market fundamentalist ideas. She pushed the whole EU in this direction: a legacy which still prevents many in the Labour Party – not least Jeremy Corbyn – from giving the EU their full-throated support. Major had his "bastards": some, like Bill Cash, are still there. Blair, Brown and Cameron were more calculating and found a bit of EU-bashing came in handy at times for domestic consumption.
Referendum Campaigns
The referendum campaigns were a disgrace, as was the BBC's attempt at balance. Leavers simply told a pack of lies: an argument I won't repeat here. But the Remain campaign, although not lies,  was pretty awful too. Labour was nowhere to be seen, leaving the debate to the two warring factions of the Tory Party. (The Lib Dems and SNP barely got a word in, at least outside Scotland for the latter.)
Cameron's argument was aimed squarely at the "haves"; nobody spoke for the "have nots." Project Fear was a fair accusation. With a scent of Russian influence and the breaking of electoral law by both Leave campaigns, the whole business was extremely tawdry, to say the least. How Cameron, who had been slagging the EU tactically for many years, thought, in four months, he could be convincingly a champion for the EU is beyond me.
A Song
So, a lament for could-have beens: some of the words may be familiar:
Maybe I didn't treat EU
Quite as good as I should have
Maybe I didn't like you
Quite as often as I could have
Little things I should have said and done
I just never took the time
You were rarely on my mind
You were rarely on my mind
Maybe I didn't notice
That we had our cake and ate it
With our opt-outs and our refunds
But the Dunces didn't get it
If I made you feel like enemies
Maybe now I think I'm blind

You were rarely on my mind
You were rarely on my mind 
And the papers, all they ever did for us was lies
Forgive me, there's just one last chance
To keep you satisfied, satisfied
Little things I should have said and done
I just never took the time
You were rarely on my mind
You were rarely on my mind

(with acknowledgements to Willie Nelson)