It should be obvious by now that free markets are not the solution to every problem. Sadly, too many people in power still haven't learnt this simple truth. Here are two examples, one recent, one ongoing.
Schools Need Planning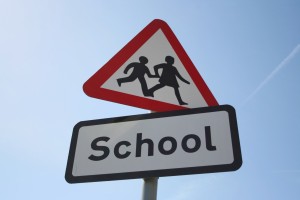 About two years ago, the Chief Executive of a Local Education Authority was expressing the frustrations of her job. The essential problem was that she was responsible in law to ensure that sufficient places were available for all children who needed them in her area, but did not have the powers to bring this about. This ludicrous state of affairs first came about in 2010 when Michael Gove became Education Secretary. Gove's ideological obsession for free schools (inspired by a Swedish example already disowned in Sweden) had removed the power for local government to create or expand their own schools. The famous "free market" would somehow step in and do the job. It didn't: free schools were built, at great expense, in the wrong places.
Hardly anyone agrees with govenment policy. Unions and professional associations are opposed. The Local Government Association is against forced academisation. In mid April, Conservative MPs in the Commons  opposed the policy too. A week earlier, councils warned that there will be a shortage of school places, with 40% of councils affected. Local authorities are not allowed to open new schools. The so-called "free market", of free schools and academy chains, is somehow supposed to fill the gap. It hasn't happened. It's not going to happen. The proportion of parents getting their first choice school for their children is falling. Markets are no substitute for local knowledge and planning. The problems were largely avoidable, but for dogma and ideology.
Carbon Credits Don't Work
School places are a problem for this country and the problem is contained. A much more serious, longer-term and globally important issue is that of man-made global warming. The evidence for this was first flagged up by scientists in the late 1970s and early 1980s. The first serious international conference on climate change was held in Toronto in 1988. 1992 saw the first UN Earth Summit in Rio de Janeiro. Sadly, by then, the ideology of free market fundamentalism had really begun to take hold of the thinking of governments throughout the world.
If we had still being operating the kind of interventionist policies which were mainstream throughout the western world until the late 1970s, things may well have turned out differently. The 1960s and 1970s saw a series of strong government interventions in many countries. DDT was banned, various Clear Air and Clean Water Acts were passed, along with legislation protecting wildlife on land and in the oceans. Regulate, control and ban: these were the weapons governments were willing and able to use.
By the time a consensus on climate change had emerged, government attitudes had changed. Markets were the solution; governments must not interfere or enact "anti-business" policies. Instead of direct intervention, free market thinking created the concept of carbon caps, credits and emissions trading. This was a ridiculously roundabout way to achieve the intended aims of reducing carbon emissions. Variations in global economic growth added wild fluctuations to the price of carbon credits. The scope for fraudulent use of credits and of corruption quickly turned into reality.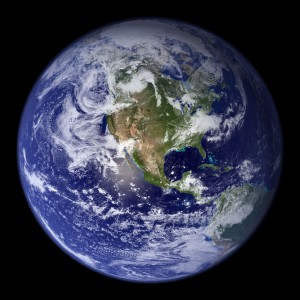 Once again, the barrier to clearly thought-through policy development resulting from free market dogma prevented the implementation of effective solutions to an increasingly urgent problem: man-made global warming. Only this time, the problem is not confined to one small country. It affects everyone on the planet.
Markets Aren't the Answer, Stupid
Markets are fine in their place. Choosing which can of baked beans to buy, for example. There are no significant externalities which escape the market mechanism. Such as the quality of education for a generation of schoolchildren. Or the future of life on earth. It's high time governments woke up to this stark but simple fact.