Sometimes nowadays it seems that reality has been replaced by a dark, dystopian satire. The old phrase "you couldn't make it up!" would apply so often that we don't give it another thought.
"Don't Care" Rooms
The news that prompted my musings was that of an Essex hospital that was giving serious consideration to going into partnership with a company called CareRooms. In an apparently innovative way to reduce the problem of "bed-blocking" patients ready for discharge, but needing ongoing care and support, would move to spare rooms in private homes. The company would provide a form of brokering service, matching room providers to patients. Prospective hosts were said to be able to earn "up to £1000" a month.
Initial reaction from some quarters was positive. Some even suggested this would be a means for some hosts on benefits to avoid the "bedroom tax". Income for householders, earlier release from hospital for patients, reduced benefits bill: what's not to like? Everyone's a winner, are they not? Y-e-e-s, well, hang on a minute…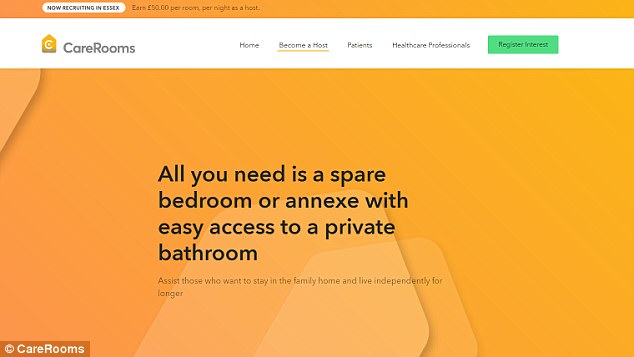 Before the NHS was set up in 1948, the misery and suffering by poor people because of a lack of affordable healthcare was a national – and international – scandal. They would avoid or delay seeking medical care because of the costs. Decisions such as "shall I call the doctor or feed the kids?" were commonplace. Or "pay the rent", "light a fire", "replace my worn-out shoes" and many, many more. The NHS was set up so that "never again" would people face these agonising choices. It was, and remains, a testament to the compassionate side of our human nature.
For the reasons just stated, it would have been literally unthinkable to suggest such a get-rich-quick scheme. For householders to provide care, and for the intermediary company to profit from, a service which should available, as of right, to all, defies the very founding principles of the NHS.
It's wrong for several other reasons, too. Firstly, it's just a way to try to get around the chronic underfunding of the NHS. For too long, we've tried to get our healthcare on the cheap. Secondly, it tries to solve the wrong problem. True, shortage of beds is one of the consequences of the underfunding, as one of the graphs from the last link shows. But the bigger problem is the shortage of properly trained community care staff to care for those discharged from hospital safely and appropriately. The people concerned are disproportionately vulnerable and elderly. How many of us would want an elderly relative – or ourselves – looked after by a well-meaning amateur who may have been attracted to the scheme by the money to be made?
The hospital quickly dropped the idea once it got publicity and a hostile reaction. But the fact that it was considered is an example of what I call the "marketization of thought".
Our Factory Universities
Another example of how market thinking has spilled over into other human activities is how we discuss policy about universities. In my student days, it was natural to think of education, per se, as a "good thing". More (good quality) education was even better and as many of us as possible should enjoy as much of it as possible. It wasn't just the opportunity to learn things, of course. It was also very much about the process of learning: the new skills developed: to challenge and be challenged, to refine an idea reflectively or collectively, to create new ways of seeing things. We took for granted that all this experience would lead naturally to a better society: better informed, more highly skilled people making better decisions. Reason, rational debate and mutual respect were all part of this essentially Enlightened idea.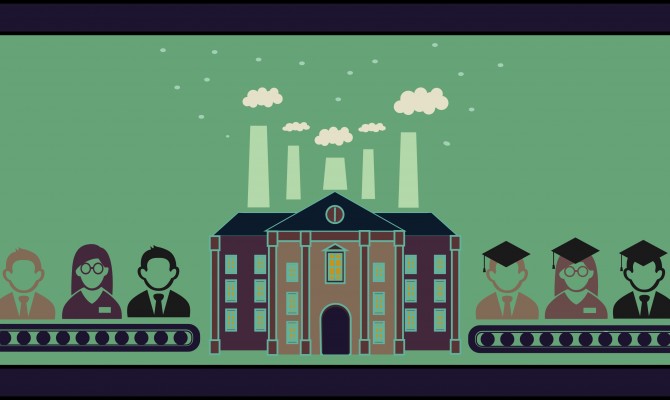 Depressingly, universities seem to be treated more and more as factories: factories which are there to enhance the lifetime earning powers of its products: the students. Certainly the whole debate about student loans is conducted in these terms. Individuals benefit, of course – the material self-interest mantra at the heart of Free Market Fundamentalism – and it is also sold as benefiting "UK plc", whatever the hell that is. Oh yes, it's the reduction of all our plans, our hopes, dreams, loves and fears, smiles and tears to the sum total of all the transactions in the land.
The "Customer Service" Nightmare Experience
Marketization of thought affects the way we, as consumers, interact with those from who we buy goods and services. Customer service has become increasingly impersonal. Consumers are encouraged more and more to use online services, requiring no real-time human interaction. For a large range of goods and services, this works pretty well for purchases, and when coupled with delivery to your door, is often far more convenient than a visit to the shops.
The old ways weren't perfect. I remember, as a child, being dragged from shop to shop by my mum on a seemingly endless round of activity, but often not much seemed to get bought. My memory is of wasted hours in and out of the cold and coming home empty-handed. But every one of those would-be purchases would involve a face-to-face conversation, in naturalistic language, where preferences and nuances of taste could be mediated. There was a bit of polite social chit-chat, too – usually about the weather.
The range and quality of goods on offer has improved beyond my wildest childhood imaginings. Product innovation is an area where markets do serve us well. But, even here, some new product or service probably sits on the shoulders of an innovative breakthrough enabled, and publicly funded by those universities of which I spoke earlier.
But woe betides you when things go wrong. In 21st century Britain, so-called "customer service" too often takes the form of a Kafkaesque nightmare. Firstly, the company website: before you can begin to find how you can get help, you wade through a sea of "FAQs", arranged in some arbitrary, illogical order, none of which seem to address quite your problem. Next, the "Contact us" page, often presented with just the wrong set of questions to "steer" you to the right department. These pages often have helpful message boxes to fill in, which sends an email to some unknown destination deep in the bowels of the organisation – but you don't know where because there's no fucking email address to be seen! And the number of times I've searched a website in vain for a contact phone number for myself or on behalf of clients, in my role as an adviser: yes, Virgin Media, that does include you!
Don't Call Me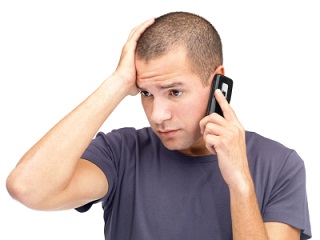 Which brings us to that most vexed of subjects: the call centre. The consumer organisation  Which? once reported that waiting times on customer service phone numbers are, on average, seven times longer than those for sales departments. No, it wasn't you're imagination. And I cannot begin to count the hours I've spent listening to the Four Seasons on DWP and other government department call centre lines. If Vivaldi were still alive, his royalties would easily make him the richest man on the planet! Once you've navigated the "Press 1 for…, press 2 for…" hurdles, listened patiently to music on hold, you eventually reach an operative reading from a script who doesn't have the authority to solve your problem. They promise to get "someone" to ring you back, but…
I had an early inkling of this "painting by numbers" approach to customer service when on a family holiday in the USA about 30 years ago. With youngish children, we typically ate at "family" restaurants. I quickly spotted the routine: a young waitress – it was invariably a "she" – would mechanically go through lists of choices: fruit juices, how you like your eggs (I once said "fried" on my first visit to the States years earlier – and was given a look as if I were a complete idiot). The most bewildering list was for salad dressings: I remember "French", which was nothing like anything I'd seen in France, and some brightly-coloured goo called "Thousand Island". Where on earth were these thousand islands where they ate this gunk? Bored with listening to the same lists endlessly repeated day after day, I tried to take the initiative by pre-empting my choices. Big mistake! I soon learnt that, whenever I did this, my waitress got confused and I got the wrong order. I soon learnt to wait to be processed through the system.
It wasn't the waitresses' fault – or the call centre operators' fault, or any of the other bored employees you actually spoke to. After all, they'd been given just enough training and authority to guide customers through a standardised corporate process, but not enough to interact as one human being with another. Clever people in corporate HQs would streamline everything for maximum efficiency – and profit. Pity the poor customer who doesn't like being processed like an item on a production line.
And so it has become more generally in the world of "customer service". All this only becomes possible when decision-making is centralised and customers are treated as economic units to be exploited, rather than living, breathing humans.
Interlude: A German Joke
Time to lighten the mood. This story dates from the late 1970s, long before the wonders of computer-aided design had enabled the sophisticated customization and flexibility of modern production process. It's a joke told to me by the German delegate at an international conference I attended. He was anxious to prove that his compatriots do have a sense of humour. You'll see the relevance – it goes like this:
Word had spread the length and breadth of Germany of an exciting new invention: The Wonderful, Amazing, Universal Shaving Machine. Its inventor was the blacksmith in a small, hilltop village in Bavaria – let's call it Rasiersdorf for now – who had shown no particular skills before, apart from being a steady and reliable blacksmith. A coachload of interested tourists went to track down the inventor and his amazing machine. The blacksmith was a shy, self-deprecating man who led his group of visitors into his workshop.
"My Wonderful, Amazing, Universal Shaving Machine will give the perfect shave to any man in the village!" The tourists looked doubtful, so the blacksmith said: "Bring me any man in the village old enough to grow a beard!" The guide went and returned with the village butcher. He sat in the blacksmith's chair and was tied in with a leather strap. The Wonderful, Amazing, Universal Shaving Machine was lifted up by the blacksmith and tied to the butcher's head. Various leather straps were adjusted and then the machine was switched on.
Cogs of all sizes began to turn and whir and, sure enough, two minutes later, the butcher stood up, showing off his perfectly-executed shave. "That's truly amazing!" the visitors cried.  "Especially so", said one, "considering all the different sizes and shapes of men's heads and jawbones!". "Ah, yes", said the blacksmith, "But that was before the invention of the Wonderful, Amazing, Universal Shaving Machine!".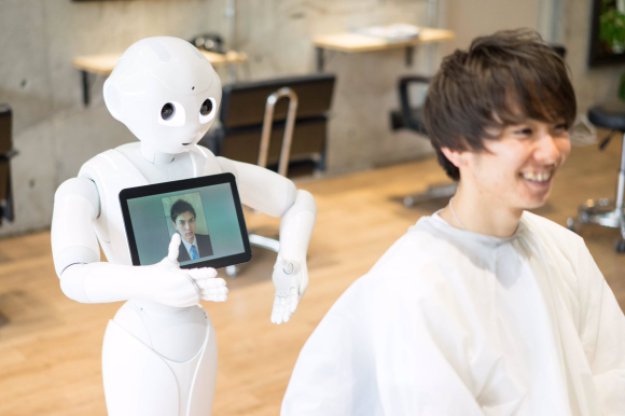 The next time you're waiting for a call centre to answer, you're on to your third tune of music on hold, the seventh time you've been told by a recording that "your business is important to us" and they're "experiencing unexpectedly high call volumes", just think on my little tale. It might just help you to retain a little vestige of the will to live.
Market Overreach
I've written before about the problems that arise when markets overreach themselves into areas where they don't belong, most notably in Cat and Mouse. Obvious areas are privatised water, the utilities and railways. Plus, of course, the NHS. The energy regulator, Ofgem, proved once again yesterday that it doesn't understand the stupidity of what it is trying to regulate. It says that the "big six" oligopolistic companies made a healthy profit margin of 4.5% by overcharging those customers who had not switched suppliers. The gap between the lowest and highest tariffs has widened. If all customers, and not just those switching, were on the best tariffs, the companies would have made a 6% loss instead.
Ofgem refers to non-switchers as "less-engaged consumers". "Engaged"? ENGAGED?? Pardon me: I like to get engaged in a good discussion at a meeting or a pub. I got engaged to each of my wives (serially!) before we got married. I also enjoy being engaged in the plot and characters of a well-crafted film, novel or TV series. People get engaged in sport, hobbies and pastimes they enjoy. But engaged in shopping around for where to buy the stuff that makes my light come on when I press the switch? Come off it! I can think of at least 8 billion other things I'd rather be engaged in! Electricity, water and public transport are all basic essentials to modern life. I just expect them to be there and work, at a fair price. At the end of a rail journey, I don't want to be told "Thank you for choosing to travel today by X". (Fill in your own privatised, monopoly rail company at the X.) As if I had a choice! Nationalise the lot and sack the regulators, and let us get on with our lives in peace!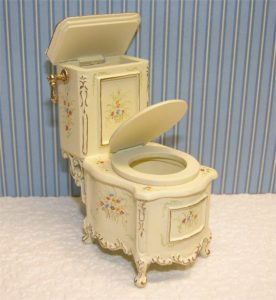 In their very different ways, the examples I've given above reflect the overreach of markets into every corner of our lives. Worse too, it's infecting the language we use and the way we describe activities that have (or should have) nothing to do with markets. As Nobel Prize-winning economist Joseph Stiglitz has said: markets, like toilets, both man-made inventions, are very useful in the right context. But no-one tries to run the whole of society on the basis of toilets. The same must be true for markets.